Episode 87 - Is Bake Off A Sitcom?

Sitcom Geeks: Episode 87 - Is Bake Off A Sitcom?
Dave and James back from the summer with lots to report including the return of Newsjack, the great audience sitcom revival part 897 and several attempts to answer the impossible question: What is comedy drama?
Published: 30th August 2018. Length: 54 minutes. Size: 74.1mb
Next Sitcom Geeks episodes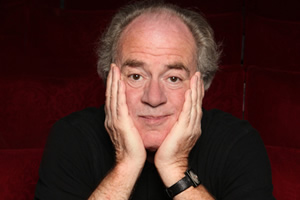 Date: 13th September 2018 Length: 42 mins Size: 58.2mb
Dave and James talk to the brilliant character actor from both Hitchhiker's Guide To The Galaxy and Blackadder, Geoffrey McGivern. He has many years of experience, reading and performing the...