Episode 43 - John Lloyd (Part 2)

Sitcom Geeks: Episode 43 - John Lloyd (Part 2)
Dave and James conclude their discussion with comedy legend John Lloyd talking about Blackadder and, yes, another massive show that John Lloyd had a hand in, To The Manor Born.
Published: 2nd March 2017. Length: 53 minutes. Size: 72.9mb
Video
Here is the cash register sketch from That Mitchell & Webb Sound that John mentions:
Next Sitcom Geeks Episodes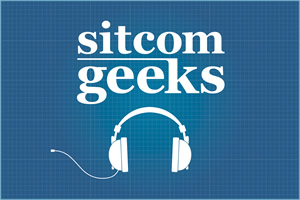 Date: 16th March 2017 Length: 43 mins Size: 59.3mb
James and Dave return with two more ten page challenges, and tackle your questions - including story arcs, meeting producers, and the exact mathematical answer to 'how many plots per...