Episode 175 - Rules Of Life - And Comedy Writing

Sitcom Geeks: Episode 175 - Rules Of Life - And Comedy Writing
Dave and James go deep into smelling the flowers, keeping perspective and learning to love Bill Gates - all of which can help you to become better comedy writers. Also exciting news about the autumn's topical shows The Skewer and Breaking The News.
Published: 23rd September 2021. Length: 52 minutes. Size: 72.1mb
The Breaking The News email address that Dave Cohen mentioned is btn.production@bbc.co.uk
12 rules of life (and comedy writing) blog
Next Sitcom Geeks episode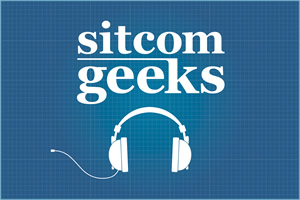 Date: 7th October 2021 Length: 56 mins Size: 77.7mb
Stuart Goldsmith is a great stand-up and host of the superb long-running podcast examining what makes people funny. Great advice for freeing yourself up, going to Edinburgh "every show this...