Episode 167 - Dave Has Made A Novel, James Is Telling A Story

Sitcom Geeks: Episode 167 - Dave Has Made A Novel, James Is Telling A Story
Dave talks about his debut novel Stand Up, Barry Goldman ("funny and fascinating, a lovely tale" Jo Brand) out on 8 June, and he and James discuss sitcom story arcs - who needs 'em?
Stand Up, Barry Goldman on Amazon
Published: 3rd June 2021. Length: 51 minutes. Size: 24mb
Next Sitcom Geeks episode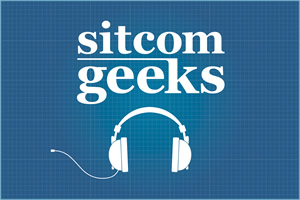 Date: 17th June 2021 Length: 48 mins Size: 22.9mb
If you thought the Bible was a proper serious tome, prepare to have your viewpoint challenged by James's new book The Gospel According To A Sitcom Writer. Also in this...