Episode 150 - Guy Jenkin and Andy Hamilton

Sitcom Geeks: Episode 150 - Guy Jenkin and Andy Hamilton
Dave and James celebrate the big 150 chatting to the great writing pair who brought you Drop The Dead Donkey, Outnumbered, Kate & Koji and tonnes more. Great stories of rejection (how many pilots turned down by the BBC since Outnumbered?), acceptance (yes sometimes that happens too), and some novel advice from Andy about how to sit.
Published: 8th October 2020. Length: 60 minutes. Size: 48.9mb
Next Sitcom Geeks episode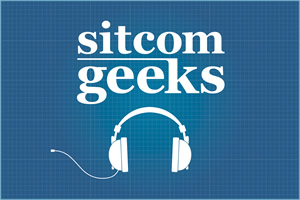 Date: 22nd October 2020 Length: 32 mins Size: 44.5mb
Dave and James discuss Dave's new BCG Pro scene-writing competition and what we might learn from Blackadder, plus news about news - topical comedy's moment. And bonus sitcom writing advice...