Episode 139 - Housebound Guest

Sitcom Geeks: Episode 139 - Housebound Guest
Dave and James talk to multi-talented writer-producer-director-editor Justin Sbresni (The Worst Week Of My Life, The Robinsons) about the new lockdown sitcom Housebound and plenty more besides, including hot tips on the best new comic actors and great advice on creating visual comedy.
Published: 7th May 2020. Length: 57 minutes. Size: 78.1mb
Next Sitcom Geeks episode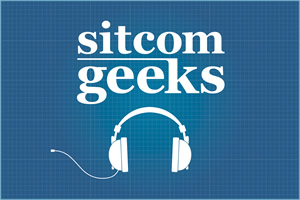 Date: 21st May 2020 Length: 65 mins Size: 89.6mb
Last minute tips for ensuring you send your best work to the BBC Galton & Simpson bursary competition, news of more contests and fabulous prizes (Prizes!), and learn from the...