Episode 135 - Make Your Script Stand Out

Sitcom Geeks: Episode 135 - Make Your Script Stand Out
With the BBC comedy writing window all set to open on 16th March, Dave and James find out from Writersroom Comedy overseers Simon Nelson and Amanda Farley how to dazzle them with your comedy entries. They're joined by one of last year's winners and current Felix Dexter Bursary writer, Athena Kugblenu.
Published: 12th March 2020. Length: 47 minutes. Size: 65.3mb
Next Sitcom Geeks episode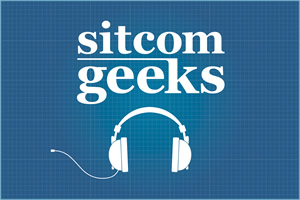 Date: 26th March 2020 Length: 62 mins Size: 85.9mb
Dave and James talk to John O'Farrell and Brenda Gilhooly at the Chortle Book Festival about all things writing, including coming up with the right idea at the right time.