Episode 8

Richard Herring: Talking Cock: Episode 8
Epenisode 8 - 0898 chat line - The Talking Cock tour is over halfway through now so only a few more rod-masts to cum. And this week Richard turns his Herring's Eye to choking the Chihuahua, flogging the log, draining the sluices, priming the glue-gun, learning to love yourself, decorating the bedroom ceiling, taking the horn by the bull (that one doesn't even make sense), or as it's commonly known Mass debating. There's time for the history of masturbatory opposition (including religious, scientific and breakfast cereal manufacturers), claimed side-effects and why straining your salami might be the ultimate celebration of personal freedom. There's a poem and a story about having sex with a dragon fruit (pictured) and Rich starts to wonder exactly which direction his career is going.
Published: 17th April 2013. Length: 29 minutes. Size: 26.49mb
Next Talking Cock episodes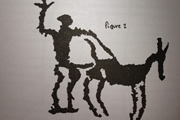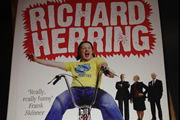 Date: 8th May 2013 Length: 28 mins Size: 26.15mb
Epenisode (trouser) 10(t) - Three's A Crowd! - The Talking Cock tour is nearly over, with just a dozen or so opportunities to see the show live (though the DVD...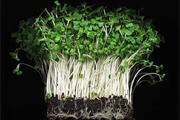 Date: 17th May 2013 Length: 27 mins Size: 24.33mb
Episode 11 - Lovely Lovely Cress - in possibly (but possibly not) the last epenisode of this rodmast, Richard tells the story of an indecent proposal made to him in...