Winter Tourney - Matches 13 and 14

Me1 vs Me2 Snooker with Richard Herring: Winter Tourney - Matches 13 and 14
We're approaching the end of round one and tonight sees the Titans that are Samuel Beckett Me and Italian Me fighting it out for the chance to play newcomer Motorcycling Me and perennial loser Northern Irish Me. There's controversy, there's a lot of xenophobia and there is some of the worst self-playing snooker that has ever been broadcast in any medium.
Support us if you're with Amazon Prime by using your free sub to give us money (at no extra cost to yourself) every month) or become a monthly badger (with free snooker stickers whilst stocks last) at http://gofasterstripe.com/badges. And I am really sorry for all of this.
Published: 9th February 2021. Length: 81 minutes. Size: 37.7mb
Video
Next Me1 vs Me2 Snooker episodes
Date: 16th February 2021 Length: 60 mins Size: 27.6mb
It's a thrilling end to round one of the Winter Tournament as we finally find out who the last 16 players will be. Interestingly all finalists from the first three...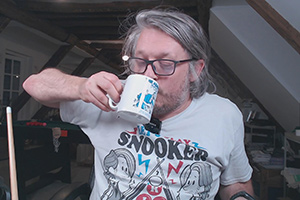 Date: 23rd February 2021 Length: 53 mins Size: 24.6mb
Winter Tournament - Round 2, Matches 1 and 2. Rich is about to take a shortish break (geddit) but manages to get in two frames before lockdown, though the snooker...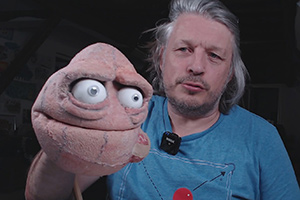 Date: 13th April 2021 Length: 57 mins Size: 26.3mb
Half Empty Bawl Bag - After a brief intermission for bollock removal, the Mes are back. King of the World Me, so far unbeaten, takes on Successful Me and Northern...