Winter Tourney - Matches 3 and 4

Me1 vs Me2 Snooker with Richard Herring: Winter Tourney - Matches 3 and 4
Winter Snooker Tournament - Round one, Matches 3 and 4. 2020 has been an amazing year for self-playing snooker - more action, BBC TV exposure and now this fourth tourney do the year. And it's a low profile match betwixt Me18 and Me12 where God will test his only begotten son and then a high profile and tense encounter between heavyweights Me3 and Me1, the former angry not to have been in the elite championship and the latter crowing about winning it.
What will happen.
Support us with an Amazon Prime sub or by becoming a monthly badger http://gofasterstripe.com/badges
Published: 29th December 2020. Length: 55 minutes. Size: 25.2mb
Video
Next Me1 vs Me2 Snooker episodes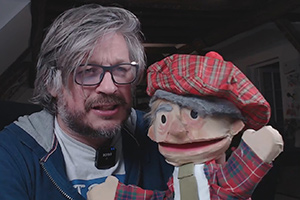 Date: 6th January 2021 Length: 63 mins Size: 29.5mb
Two huge frames this week, as another lockdown is confirmed LIVE on air (and that's great for self-playing snooker). Scotch Me takes on King of the World Me and Successful...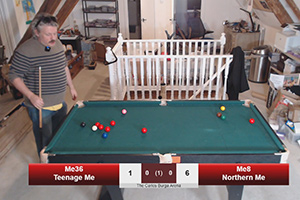 Date: 19th January 2021 Length: 58 mins Size: 27mb
After a week off to accommodate Richard's film career, we're full steam ahead with Teenage Me taking on Yorkshire Me and former champ Welsh Me taking on the lowlife that...