Episode 1

Richard Herring: Oh Frig, I'm 50!: Episode 1
OFI50 #1: Dorking Cock. The Oh Frig, I'm 50 tour has begun and Rich is obsessing about audience numbers and wondering if he is going to make enough money to feed his family. He's been to Northampton and Dorking and chats to you from the dressing room of the Dorking Halls pre-gig. He also takes you through some of his choices for pre-show walk in music based on ageing and requests suggestions for other tracks from you (email him on herring1967@gmail.com). He also asks why Leicester hates him (and answers his own question). His upcoming gigs are 7th Feb: Sutton Coldfield (SOLD OUT), 8th Feb: Chorley (ONLY A FEW TICKETS LEFT), 9th Feb: Leicester. Check out richardherring.com/ohfrig/tour for all the dates.
Published: 6th February 2018. Length: 24 minutes. Size: 44.5mb
Previous Oh Frig, I'm 50! episodes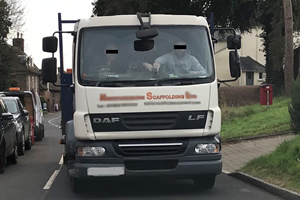 Date: 30th January 2018 Length: 14 mins Size: 26.7mb
OFI50 Preview - Belittled By Scaffolders. Richard Herring introduces a brand new podcast that will accompany his 2018 tour, Oh Frig, I'm 50!. At nearly 40 he had a fight...