RHMOL Extra - Lance Workman

Richard Herring's Leicester Square Theatre Podcast: RHMOL Extra - Lance Workman
RHLSTP RHMOL Extra #5: Lance Workman - Good and Evil. In another blast from the past, here's the full length interview with evolutionary psychologist Lance Workman about good and evil. Again, what's coming is going to be as much a surprise to me as it is to you. Except I am not going to listen to it. Come and see Rich on tour and/or buy a badge to help fund our stupid enterprises.
Published: 22nd March 2017. Length: 29 minutes. Size: 26mb
Video
Next RHLSTP Episodes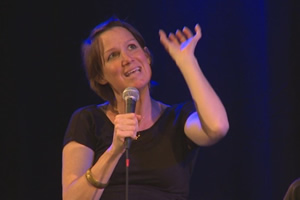 Date: 29th March 2017 Length: 40 mins Size: 37.7mb
RHLSTP RHMOL Extra - Aleks Krotoski, the Shape of Things To Come. In the final episode of these retro podcasts, Rich talks to tech expert and geek Aleks about how...
Richard Herring's Leicester Square Theatre Podcast - All Episodes