RHMOL Extra - Aleks Krotoski

Richard Herring's Leicester Square Theatre Podcast: RHMOL Extra - Aleks Krotoski
RHLSTP RHMOL Extra - Aleks Krotoski, the Shape of Things To Come. In the final episode of these retro podcasts, Rich talks to tech expert and geek Aleks about how we can expect things to pan out in the future.
If you want to see Rich on his The Best tour you only have 30 or so more chances. Or help us to make more podcasts by buying a badge (monthly if you dare) or some tat
RHLSTP returns in June. You can buy tickets to see it. Monthly badgers get to hear who the guests are before anyone else.
Published: 29th March 2017. Length: 40 minutes. Size: 37.7mb
Video
Next RHLSTP Episodes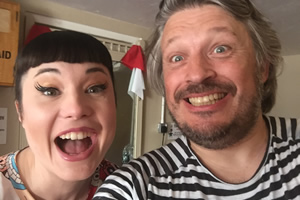 Date: 31st May 2017 Length: 67 mins Size: 123mb
Wells Comedy Festival Extra: Bec Hill - Passing The Baton. Rich has risked the wrath of everyone in his home town of Cheddar by travelling beyond the horizon to Wells,...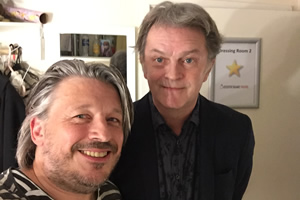 Date: 14th June 2017 Length: 70 mins Size: 96.3mb
RHLSTP #135: Paul Merton - Waiting For Crawford. It's back for an eleventh series - who keeps commissioning this? - and Richard's new emergency questions are coming true as he's...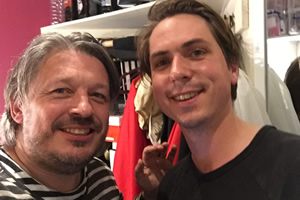 Date: 21st June 2017 Length: 71 mins Size: 97.7mb
RHLSTP #136: Joe Thomas - Pasta-based diet. Richard is excited about becoming a father for the second time, but not to witnessing the birth. His guest is, like him, a...
Richard Herring's Leicester Square Theatre Podcast - All Episodes