RHLSTP 314 - Danny Robins

RHLSTP 314 - Danny Robins
#314 Have You Ever Seen A Ghost? - Richard is excited that he's about to get out into an actual theatre to record some shows and that he's getting his hoover fixed by a shady, underground pensioner. His guest is the brains behind the fabulous Battersea Poltergeist and Haunted podcasts, Danny Robins. They discuss how Robins was Trotskyed from AIOTM, why we're obsessed with fear and ghosts, the possible historical and psychological reasons for their existence and Richard's haunted house. Also when spoof reality shows become reality, travelling round the country in a van encouraging men to wank, how Danny had an accidental hit record (but didn't get on Top Of The Pops) and the differences between the Swedes and the British.
Download episode
(right click, select save link)
Published: 10th February 2021. Length: 77 minutes.
Video
Next RHLSTP episodes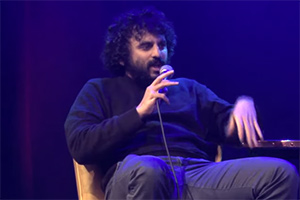 Date: 17th February 2021 Length: 69 mins
#315 Bread Roll Richard is out of the house and at the Clapham Grand in South London. A virtual audience are on the TV screen beside him, all ready to...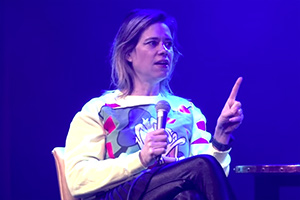 Date: 24th February 2021 Length: 58 mins
#316 Skating With Eight Year Olds. Richard is back at the Clapham Grand in front of a virtual audience of humans and potentially racist puppets. His guest is his ex-Fubar...