RHLSTP 313 - Ashley Storrie

RHLSTP 313 - Ashley Storrie
#313 A Shrek Versus A Grinch - Richard is furious that homeschooling is carrying on til March 8th (at least) but has made a snowman with a feature that Raymond Briggs never foresaw (no, not that). His guest is the unique and brilliant Ashley Storrie. They talk about aliens, visiting yourself through time, diagnosing autism and its place in comedy, whether TV executives are afraid of women, Scottishness or swearing and how Ashley conquered the internet. But mostly we find out whether people or green fictional characters can change.
Download episode
(right click, select save link)
Published: 3rd February 2021. Length: 74 minutes.
Video
Next RHLSTP episodes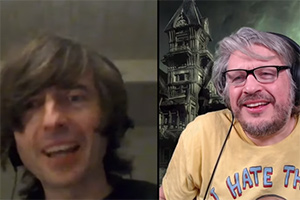 Date: 10th February 2021 Length: 77 mins
#314 Have You Ever Seen A Ghost? - Richard is excited that he's about to get out into an actual theatre to record some shows and that he's getting his...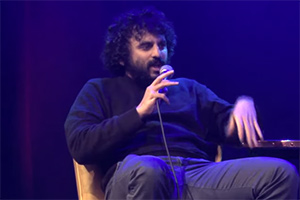 Date: 17th February 2021 Length: 69 mins
#315 Bread Roll Richard is out of the house and at the Clapham Grand in South London. A virtual audience are on the TV screen beside him, all ready to...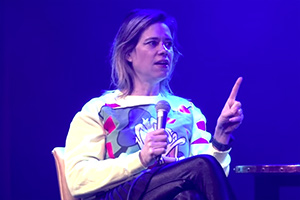 Date: 24th February 2021 Length: 58 mins
#316 Skating With Eight Year Olds. Richard is back at the Clapham Grand in front of a virtual audience of humans and potentially racist puppets. His guest is his ex-Fubar...