RHLSTP 308 - Lou Conran

#308 Calamari - Richard has been admonished by his daughter, but is also fascinated by an old penis-based crime. His guest is comedian Lou Conran. They discuss an amazing case of mistaken identity, their various Press Gang crushes, what it's like to warm up the audience on Countdown, a disappointing appearance on First Dates, discovering Santa emptying his sack and more ghost stories. Also a spooky break down in communication, but Chris Evans (not that one) manages to save the day, even if he deliberately caused it in order to be the hero.
Download episode
(right click, select save link)
Published: 30th December 2020. Length: 68 minutes.
Video
Next RHLSTP episodes
Date: 6th January 2021 Length: 67 mins
Eighty-Nine Pence BLT. Recording just before Christmas on Plague Island, Richard wonders what kind of UK listeners will be living in when this is broadcast (in a fortnight), but his...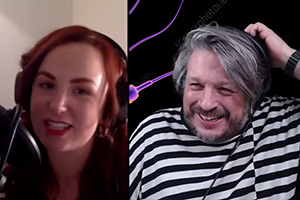 Date: 13th January 2021 Length: 72 mins
#310 Break Them Down, Build Them Up. Richard has had his mind blown by a Christmas surprise and his theatrical 3-year-old has been unexpectedly philosophical. His guest has had a...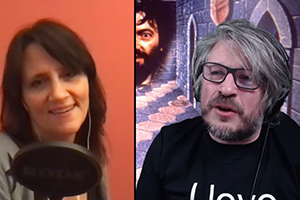 Date: 20th January 2021 Length: 71 mins
#311 Magic - Rich is wondering if the Proclaimers have ever had their bluff called as he wearily starts Lockdown 3. His guest has a first in philosophy and has...