RHLSTP 296 - Michael Fenton Stevens

RHLSTP 296 - Michael Fenton Stevens
#296 Groovy Gang. Richard has been to Legoland and seen a sight that sums up the compromise of parenthood. His guest is the legendary Michael Fenton Stevens. They discuss the rock star life that even parody pop stars enjoy, how taking a punt on a chicken paid off, Nicholas Lyndhurst's property portfolio, which sitcom star MFS took a dislike to, filming by an airport, appearing on Tiswas and seeing the birth of a comedy classic. Plus the dynamics of a sketch group, the horrors of childhood and Kate Bush getting excited. How can you resist?
Download episode
(right click, select save link)
Published: 7th October 2020. Length: 69 minutes.
Video
Next RHLSTP episodes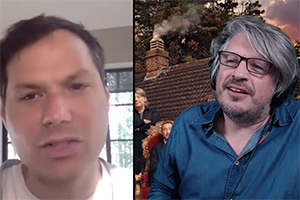 Date: 14th October 2020 Length: 93 mins
#297: Polystyrene Vs Worms. Richard has found himself disappointed by the action of Han Solo, but never mind, he's back on telly (Taskmaster starts on October 15th, 9pm on Channel...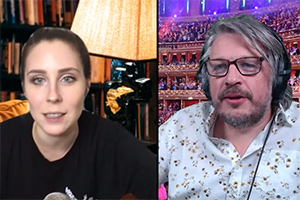 Date: 21st October 2020 Length: 86 mins
#298 Snail Face. Richard has been causing a Twitter sensation with the ballad of his blocked cupboard, but the real question is how many graters does one man need? His...