RHLSTP 295 - Maria Konnikova

RHLSTP 295 - Maria Konnikova
#295 Snucker. Richard has this week performed live on stage for the first time since March, but a certain papier-mâché drunkard stole the show. But never mind, Richard is delighted to chat to journalist and pro poker player Maria Konnikova. They discuss her rise from someone who didn't know how many cards were in a pack to a poker champion in the space of months; whether luck or skill rules our world; how our hands don't bluff; how poker can help us in the real world; and what it's like to meet a world champion self-playing snookerist. Quite a lot of poker content, but it's more about knowing ourselves and coping with the random shit that life and cards throw up.
Download episode
(right click, select save link)
Published: 30th September 2020. Length: 66 minutes.
Video
Next RHLSTP episodes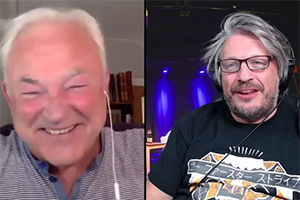 Date: 7th October 2020 Length: 69 mins
#296 Groovy Gang. Richard has been to Legoland and seen a sight that sums up the compromise of parenthood. His guest is the legendary Michael Fenton Stevens. They discuss the...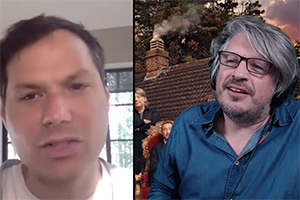 Date: 14th October 2020 Length: 93 mins
#297: Polystyrene Vs Worms. Richard has found himself disappointed by the action of Han Solo, but never mind, he's back on telly (Taskmaster starts on October 15th, 9pm on Channel...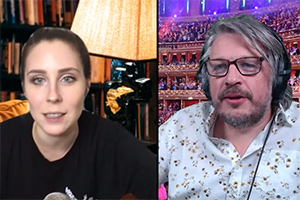 Date: 21st October 2020 Length: 86 mins
#298 Snail Face. Richard has been causing a Twitter sensation with the ballad of his blocked cupboard, but the real question is how many graters does one man need? His...