RHLSTP 290 - Jo Caulfield

RHLSTP 290 - Jo Caulfield
#290: Garlic and Vodka. Rich is about to hit 53, but at least he's back in the big time with a major TV opportunity as a snookerist. His guest is ex-rockabilly drummer Jo Caulfield. They chat about messing up your one line on a TV show; a drama student taking method acting too far; living in squats; how Dolly Parton gets it right; when to throw out your cereal bowls; the hell of playing zoom quizzes with your family; an unlikely alliance with Neville Southall; and how and why Jo got banned and reinstated on Twitter.
Download episode
(right click, select save link)
Published: 26th August 2020. Length: 73 minutes.
Video
Next RHLSTP episodes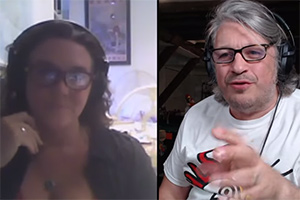 Date: 2nd September 2020 Length: 63 mins
#291: Ancient Porn Hub Rich has discovered a dark secret about his wife, but there's no way out now. His guest is best served dripping with honey, it's historian Bettany...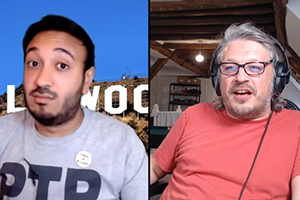 Date: 9th September 2020 Length: 84 mins
#292: Twitch Chaplin. Rich is being driven mad by a children's song, but at least he's about to finally get back on the telly, so he can leave you losers...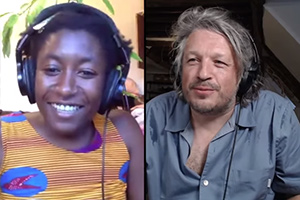 Date: 16th September 2020 Length: 72 mins
#293 Postman Potter - Rich is back from his holiday and now able to control gulls and make them his lifelong allies and he's also had an amazing gift from...