RHLSTP 280 - Bill Burr

#280 Ping - Rich is peeved that Banksy has been ripping off his ideas, but his guest doesn't realise he's not supposed to talk over him, it's only bloody birthday boy Bill Burr. They discuss their startlingly similar careers (if you ignore Bill's movie and success and money); what the West End is like; head mops; Warsaw Indiana; how fights in films are never realistic; Bill's biggest acting role yet in The King of Staten Island; how a cartoon gives the most realistic interpretation of the 70s (check out the new series of F Is For Family; offence in stand-up; feminism; masculinity in crisis; Croydon; and tiny babies. It's good stuff.
Download episode
(right click, select save link)
Published: 17th June 2020. Length: 85 minutes.
Video
Next RHLSTP episodes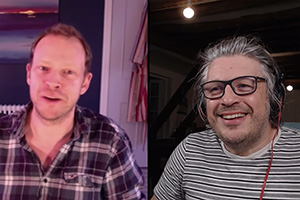 Date: 24th June 2020 Length: 68 mins
#281 Nipples Like Walnuts - Richard's daughter has wished him a choice of terrible deaths, but come up with a great emergency question, proving herself superior to him in every...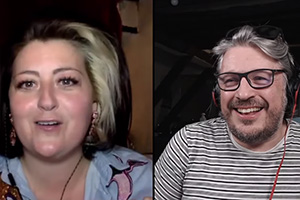 Date: 1st July 2020 Length: 79 mins
#282 Sheep in Sheep's Clothing - We're 10000 days into lockdown and Richard is going mad, but his dreams are becoming violent or sexy. But is is cheating? His guest...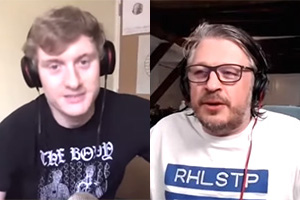 Date: 7th July 2020 Length: 67 mins
#283 Mummified Cat - It's an extra special sell-out episode which has been bought and paid for by Ian Oxygen of O2 and that originally went out to Priority at...