RHLSTP 182 - Mark Steel

Richard Herring's Leicester Square Theatre Podcast: RHLSTP 182 - Mark Steel
RHLSTP #182: Mark Steel - Cunt or Wanker. It's the end of the series and Rich wonders how tourists in Kings Cross will feel if their last action on earth is to queue to stand by a fictional wall. His guest is a man who has a lot of stories about how he got into comedy, it's Mark Steel. They chat about eating pork pies with Joseph Heller, helping failed escapologists, an idea for a brand new Radio 4 panel show, whether you can stand for political office and still be a comedian, the extraordinary story of Mark's birth parents, what it's like having a child going into comedy, and getting your own back on a snooty Darwin expert. It's a fabulous end to what has surely been the best series yet. Will the commissioners bring the show back? Yes of course they will - more in September (and a couple of specials coming out before then too).
See Rich on tour; become a Dripster or badger and help us make more podcasts. Sign up for renewable energy and receive £50 credit and probably save money on your bills with Bulb
Published: 6th June 2018. Length: 77 minutes. Size: 106mb
Video
Next RHLSTP episodes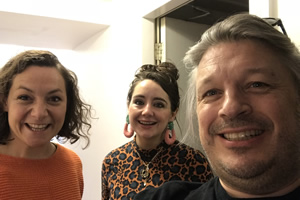 Date: 13th June 2018 Length: 62 mins Size: 85.5mb
RHLSTP (EATMCF) #3: Jessica Fostekew and Holly Burn - Michael Sheen's Mildly Nutritious Hand. Rich has just had the biggest gig of his career and now he's in a Tabernacle...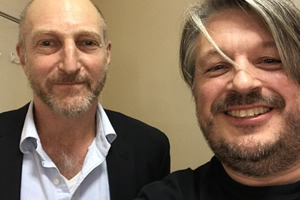 Date: 3rd October 2018 Length: 72 mins Size: 99.3mb
RHLSTP #183: Jonathan Ames - The Herring Wonder. It feels so long since we were last here, but Richard is glad to be back for Series 14, even if life...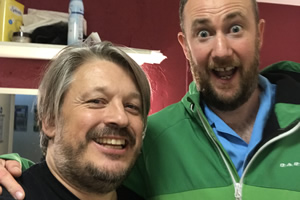 Date: 10th October 2018 Length: 93 mins Size: 128mb
RHLSTP #184 Alex Horne - High-Fiving the Pope. Rich offers to fill a school library with books, before introducing the multi-talented genius behind Taskmaster and much more, Alex Horne. Find...
Richard Herring's Leicester Square Theatre Podcast - All Episodes