RHLSTP 180 - Al Murray

Richard Herring's Leicester Square Theatre Podcast: RHLSTP 180 - Al Murray
RHLSTP #180: Al Murray - Jimmy Tarbuck's Bad Day. Rich has witnessed the miracle of the birth of some lamb chops near his countryside home and will be contemplating human birth with this week's guest, back after 101 podcasts, Al Murray. They chat about how Al (with Ben Moor) might have been in the running to replace Trev & Simon; time travel; the risks of app sharing with your children; what it's like to be sent to boarding school at the age of 9; how Rich and Al's ancestors may have died in each other's arms at Dunkirk; having sex with a Frankingstein; how getting sovereignty gives you less sovereignty. Plus working in panto; showing Judy Dench your Bottom; and travelling through time.
See Rich on tour; become a Dripster or badger and help us make more podcasts. Sign up for renewable energy and receive £50 credit and probably save money on your bills with Bulb
Published: 23rd May 2018. Length: 86 minutes. Size: 119mb
Video
Next RHLSTP episodes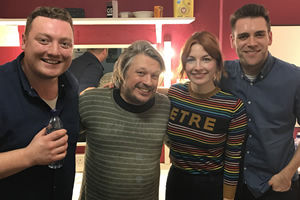 Date: 30th May 2018 Length: 75 mins Size: 103mb
RHLSTP #181: My Dad Wrote A Porno - Vaginal Lids. Rich cannot win game shows even in his dreams, but is also convinced that he might be a robot, but...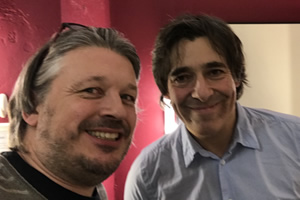 Date: 6th June 2018 Length: 77 mins Size: 106mb
RHLSTP #182: Mark Steel - Cunt or Wanker. It's the end of the series and Rich wonders how tourists in Kings Cross will feel if their last action on earth...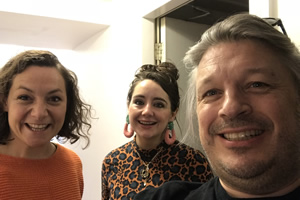 Date: 13th June 2018 Length: 62 mins Size: 85.5mb
RHLSTP (EATMCF) #3: Jessica Fostekew and Holly Burn - Michael Sheen's Mildly Nutritious Hand. Rich has just had the biggest gig of his career and now he's in a Tabernacle...
Richard Herring's Leicester Square Theatre Podcast - All Episodes