RHLSTP 177 - Maria Bamford

Richard Herring's Leicester Square Theatre Podcast: RHLSTP 177 - Maria Bamford
RHLSTP #177: Maria Bamford - STD from a Vulcan. Richard continues to be surprised by the difference of living in the country and surprises his neighbours with his specialised knowledge about genitalia, but is very excited to be welcoming American superstar comedian Maria Bamford. They talk about the difficulty of telling a joke to people who find out you're a comedian; how some people have no sense of humour; the difficulty of making love to music; how charity only has any value if it's in public; the power of unwanted thoughts; and turning the worst moments of your life into comedy. Also, how to deal with spousal arguments; the two words that hooked Maria's husband; and using your family for comedic purpose. Luckily Maria proves to be all you would hope and more. Hooray for that.
See Rich on tour; become a Dripster or badger and help us make more podcasts. Sign up for renewable energy and receive £50 credit and probably save money on your bills with Bulb
Published: 2nd May 2018. Length: 63 minutes. Size: 86.5mb
Video
6
Next RHLSTP episodes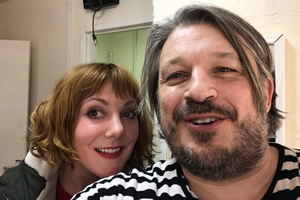 Date: 10th May 2018 Length: 62 mins Size: 76.9mb
RHLSTP #178: Sophie Willan - How To Twerk. Richard is marvelling about a new interpretative dance based on All You Need Is Love but soon he will be dancing himself...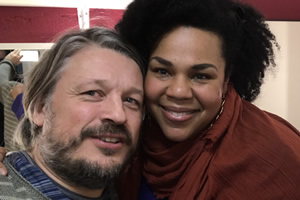 Date: 16th May 2018 Length: 67 mins Size: 92.5mb
RHLSTP #179: Desiree Burch - Do the Hokey Cokey. Rich muses on passports and the fruition of John Moloney's aged comedians TV show, before meeting the fiercely intelligent comedian and...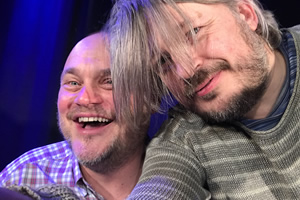 Date: 23rd May 2018 Length: 86 mins Size: 119mb
RHLSTP #180: Al Murray - Jimmy Tarbuck's Bad Day. Rich has witnessed the miracle of the birth of some lamb chops near his countryside home and will be contemplating human...
Richard Herring's Leicester Square Theatre Podcast - All Episodes