RHLSTP 158 - Simon Brodkin

Richard Herring's Leicester Square Theatre Podcast: RHLSTP 158 - Simon Brodkin
RHLSTP #158: Simon Brodkin - Vagina Cash Machine. Richard has been belittled by a scaffolder, and is plotting his revenge. Perhaps he should send this week's guest after him, it's serial prankster and character comedian Simon Brodkin. We get all the behind-the-scenes info on his recent quest to give Theresa May her P45, plus stories about Blatter, Trump and what the police do if they arrest you but like you. Plus is it OK to ask Christmas Emergency Questions to someone of Jewish heritage? What if they're known for their artistic risks? Plus the incredible story of why Brodkin had to repeat his medical exams!
Get your Christmas Emergency Questions book at gofasterstripe.com and your regular Emergency Questions book at www.gofasterstripe.com. Check out Richard's tour dates at richardherring.com/gigs
Published: 14th December 2017. Length: 71 minutes. Size: 98.2mb
Video
Next RHLSTP Episodes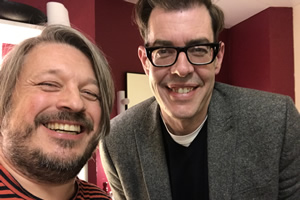 Date: 15th December 2017 Length: 68 mins Size: 94mb
RHLSTP #159: Richard Osman - Drifter Charger. Rich's daughter has made quite a radical life choice, but hopefully is a reincarnation of someone who will make the family a lot...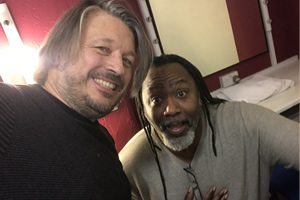 Date: 4th January 2018 Length: 57 mins Size: 78.3mb
RHLSTP #160: Reginald D Hunter - An Order of Travelling Monks. Richard is overly proud of himself for having created a new book of Emergency Questions, but luckily there is...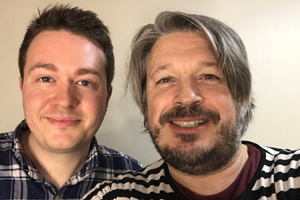 Date: 10th January 2018 Length: 69 mins Size: 94.7mb
RHLSTP #161: Johann Hari - Cannibal Chicken. The question of ham hands versus suncream armpits has gone international and been introduced to a new generation in the most charming of...
Richard Herring's Leicester Square Theatre Podcast - All Episodes