RHLSTP 143 - Dan Skinner

Richard Herring's Leicester Square Theatre Podcast: RHLSTP 143 - Dan Skinner
RHLSTP #143: Dan Skinner - Tape in a Bag. Richard has his least successful attempt to meet his audience of all time, but no matter, he has a great guest on hand in the form of Angelos Epithemiou creator, Dan Skinner. They chat about how the character came to life, the audacious way in which he inadvertently auditioned for Shooting Stars, how he failed to get a part in Richard's sitcom, the story of why Jim Broadbent appeared in Around The World In Eighty Days, working with Ken Campbell and Ben Wheatley and not really working with Alan Partridge. Plus a novel use of a lot of Twixes and what it's like to appear on Sunday Brunch drunk and the Edinburgh Fringe sober. There's lots of Emergency Questions, old and new - Buy your own copy of the book. And book tickets to see Richard on tour
Published: 30th August 2017. Length: 71 minutes. Size: 99.1mb
Video
Next RHLSTP Episodes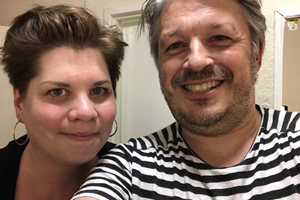 Date: 6th September 2017 Length: 68 mins Size: 126mb
RHLSTP #144: Katy Brand - Catering for the Dead. Richard hasn't eaten enough in a last-ditch attempt to lose weight before he turns 50, but no time for stomach rumbles...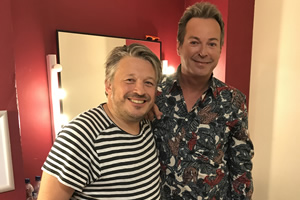 Date: 13th September 2017 Length: 59 mins Size: 107mb
RHLSTP #145: Julian Clary - Fist of Fun. Richard is still bugging last week's audience about Lego Batman - it's amazing they keep coming back. His guest is Gillian Pieface,...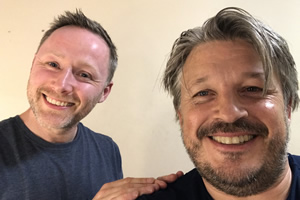 Date: 22nd September 2017 Length: 69 mins Size: 96.1mb
RHLSTP #146: Limmy - Monopoly Penguin. Rich is on the cusp of a couple of massive life changes, but he won't let ageing and moving get in the way of...
Richard Herring's Leicester Square Theatre Podcast - All Episodes