RHLSTP 137 - Jessica Knappett

Richard Herring's Leicester Square Theatre Podcast: RHLSTP 137 - Jessica Knappett
RHLSTP #137: Jessica Knappett - Air Mattress. Richard is worried that he smells of cat wee, but he can't let that slow him down, he is chatting to the star of his as un-yet commissioned sitcom (but it will be commissioned in some universe somewhere), Jessica Knappett. Under discussion are the horrors of birth and death, the unfortunate associations that belong to the town of Bingley; what one is supposed to be getting out of a massage; the sweet, sweet taste of very long-term showbiz based revenge; sandwich or tampons; how Jessica fell in love with a man who can play a guitar without even having a guitar; the perils of promotional work; and when it is acceptable to steal from work.
Check out future RHLSTPs, stand up gigs and RHEFPs at richardherring.com/gigs. Buy your own Emergency Questions book at www.gofasterstripe.com and help fund the filming of this series.
Published: 28th June 2017. Length: 70 minutes. Size: 96.7mb
Video
Next RHLSTP Episodes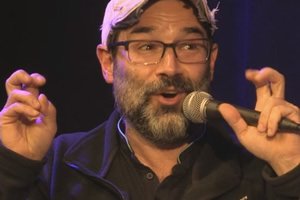 Date: 5th July 2017 Length: 76 mins Size: 105mb
RHLSTP #138: Adam Buxton - How Short Are You That You Can Not Reach? Richard has been gifted an almost free Twirl by the Universe. But has he been moral,...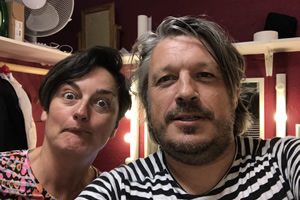 Date: 12th July 2017 Length: 69 mins Size: 95.3mb
RHLSTP #139: Zoe Lyons - The Camaraderie of the Jam Factory. Richard attempts to work out how a waitress in a pizza restaurant with a limited menu might be surprised...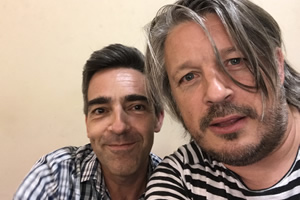 Date: 19th July 2017 Length: 91 mins Size: 125mb
RHLSTP #140: Andrew Collins - Frog Tape. Richard is over excited to find people 2/5ths of his age in the front row and tries to forget he is on the...
Richard Herring's Leicester Square Theatre Podcast - All Episodes