Wells Comedy Festival special: Bec Hill

Richard Herring's Leicester Square Theatre Podcast: Wells Comedy Festival special: Bec Hill
Wells Comedy Festival Extra: Bec Hill - Passing The Baton. Rich has risked the wrath of everyone in his home town of Cheddar by travelling beyond the horizon to Wells, where the crazy people dwell, and doing a special podcast for the inhabitants. But don't worry Cheddar - he mocks the Wells insane asylum dwellers and won't let them get away with being called a city. He is armed with a copy, fresh off the presses of the new Emergency Questions book, which will be winging its way to kickstarter backers imminently and be available to buy at gigs and (very soon) from GoFasterStripe. His guest is Australian exponent of the Japanese storytelling technique of Kamishibai, [citation needed] Bec Hill. They discuss what it is like to be married on stage (not to each other); unpleasant experiences with toilet rolls; and the strange way we allow a stranger with an x-ray machine to focus; Adelaide's tallest building; being halfway somewhere; and find out if Bec has ever irked a postman. Plus some big news for Rich, inevitably sullied by inappropriate chat about genitalia.
The new series line-up is almost completely confirmed. Some amazing names coming up in Series 11 - Book tickets
Published: 31st May 2017. Length: 67 minutes. Size: 123mb
Next RHLSTP Episodes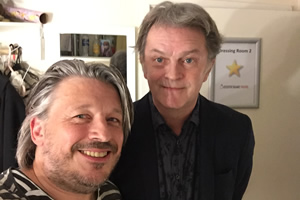 Date: 14th June 2017 Length: 70 mins Size: 96.3mb
RHLSTP #135: Paul Merton - Waiting For Crawford. It's back for an eleventh series - who keeps commissioning this? - and Richard's new emergency questions are coming true as he's...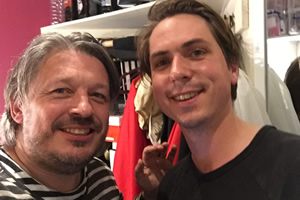 Date: 21st June 2017 Length: 71 mins Size: 97.7mb
RHLSTP #136: Joe Thomas - Pasta-based diet. Richard is excited about becoming a father for the second time, but not to witnessing the birth. His guest is, like him, a...
Richard Herring's Leicester Square Theatre Podcast - All Episodes