Series 2, Episode 11 - Election Special

Pappy's Bangers And Mash: Series 2, Episode 11 - Election Special
Turn it up to eleven it's PBam 2.11. An early PBam drops just in time to save the world as your favourite podcasting triple threat - Clark, Crosby and Parry - wade in to the world of politics. No space for bangers just white hot topical chat. Move over Paxman. Your days are numbered. In your ears in your week!
Published: 8th November 2016. Length: 57 minutes. Size: 52.6mb
Next PBaM episodes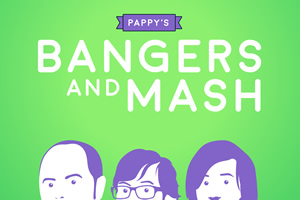 Date: 23rd December 2016 Length: 52 mins Size: 47.8mb
Into the manger we delve for PBam 2.12 as the Gold, Frankincense and Myrrh of the podcasting world meet atop a hill to follow the star all the way to...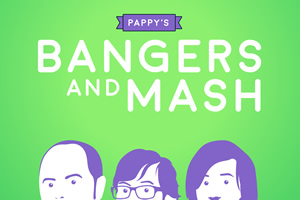 Date: 15th January 2017 Length: 36 mins Size: 32.8mb
Staring straight into the sun it's PBam 3.1. As the sun rises in your ear canal on a brand new year - the three shamans of podcasting Clark, Crosby and...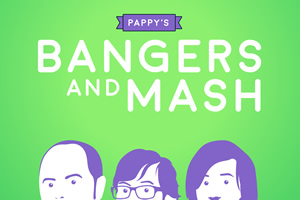 Date: 20th February 2017 Length: 50 mins Size: 46.2mb
I'm doing a poo it's pbam 3:2! Listener dear I really am doing a poo as I write this!! But don't let that distract you from this smashing job lot...