Page 3

Pappy's Bangers And Mash Page 3
Award winning sketch team Pappy's record themselves having a chat then write sketches based on that chat. They then mix the sketches back into the chat like bangers into mash.
Previous episodes
16th July 2011. 46 minutes.
In this episode Ben, Matthew and Tom discuss foxes, the talented Wainwright family, wind instruments and underwater creatures. Plus Slap Bass!!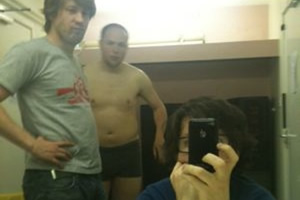 28th April 2011. 33 minutes.
Bangers and Mash is a brand new show from award winning sketch team Pappy's. It is a heady cocktail of impromptu conversation and scripted comedy. The three members of Pappy's...