Why Are You Writing This?

Mission Statement: Why Are You Writing This?
Simon and Declan pass on instructions they were given by a comedy commissioner, and underline the importance of having a story to tell.
Published: 28th April 2017. Length: 9 minutes. Size: 8.1mb
Next Mission Statement episode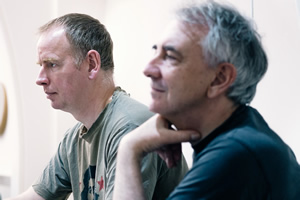 Date: 19th May 2017 Length: 9 mins Size: 8.9mb
Two things to remember; read the blogs and buy us a drink.