2013 - Al Murray

Mat Ricardo's London Varieties: 2013 - Al Murray
On this month's Mat Ricardo's London Varieties, live at the Leicester Square Theatre, you'll get a little taste of what goes on at the monthly live show, and my full interview with Al Murray, away from his Pub Landlord persona, plus a song from the very funny Elliot Mason. If you enjoy this podcast, go to www.MatRicardo.com and watch the whole show in glorious HD video, and then book your tickets for the next monthly live show!
Published: 16th April 2013. Length: 46 minutes. Size: 42.28mb
Video
Here is the video related to this episode...
Next London Varieties episodes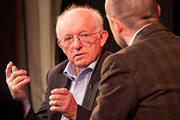 Date: 28th May 2013 Length: 44 mins Size: 40.46mb
May's London Varieties saw Mat Ricardo hosting a bill of the best cabaret and variety performers in the country, headlined by his interview with TV legend Paul Daniels. They chatted...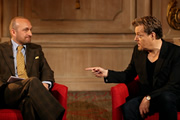 Date: 13th June 2013 Length: 49 mins Size: 44.93mb
This month's London Varieties podcast is a bit of a special one - we have some snippets from one of the great comedy acts that we featured on the live...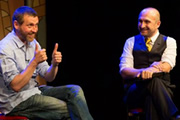 Date: 30th October 2013 Length: 48 mins Size: 43.87mb
The last episode of Mat Ricardo's London Varieties - recorded live at the Leicester Square Theatre - features all the usual low-grade shenanigans, plus an interview with delightful comedy bloke...