Series 4, Episode 5

The ManBuyCow Podcast: Series 4, Episode 5
The Doctor in the Jamie (Doctor Who: Siege PART TWO). In which Rufus reads the SECOND PART of a Doctor Who story that Howard wrote when he was at school! FIND OUT what Doctor Who's battery tester does (clue: it doesn't test batteries). DISCOVER what happens when you shoot Doctor Who in the face (clue: he doesn't die). LEARN the real name of Doctor Who's brave brother (clue: it's Buckroydunderfahh). BY LISTENING to this very special and quite Doctor Who edition of The ManBuyCow Podcast!
Published: 9th January 2017. Length: 90 minutes. Size: 167mb
Next ManBuyCow episodes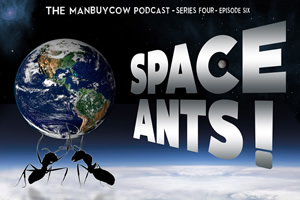 Date: 23rd January 2017 Length: 67 mins Size: 109mb
Series 4, Episode 6 - SPACE ANTS! Giant ant creatures from outer-space have invaded the Earth and enslaved humanity, which is seriously getting in the way of us recording...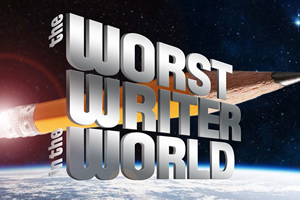 Date: 30th October 2017 Length: 2 mins Size: 5.7mb
Meet Rufus & Howard. Rufus is an English teacher with a degree in literature. Howard is an unemployed idiot. One of them spent their entire childhood writing stories and scripts......