Series 2, Episode 5 - Bridget Christie

Isy Suttie's The Things We Do For Love: Series 2, Episode 5 - Bridget Christie
Our first live show of the series sees the incomparable stand-up and writer Bridget Christie chatting with Isy about Valentine's pianos, ginger, looks vs personality and being in a motor bike gang. Thanks very much to the London Podcast Festival for having us!
Download episode
(right click, select save link)
Published: 29th July 2021. Length: 61 minutes.
Next Isy Suttie episodes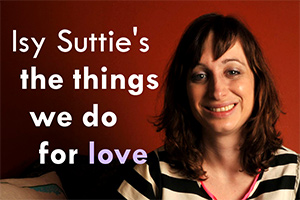 Date: 5th August 2021 Length: 50 mins
Broadcaster and magnificent person Margaret Cabourn-Smith joins Isy for a wide-ranging chat taking in engagement rings, bad sex, mis-shapen balls, making emotional decisions, going to bed with Posh Spice, Caravans...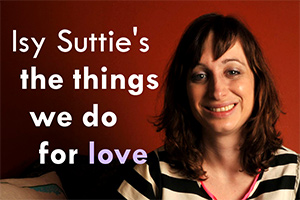 Date: 12th August 2021 Length: 57 mins
Happy-go-lucky kinda guy Tom Parry is Isy's guest for an episode where the things done for love include measuring fingers with string, repeatedly demanding a frenchie, writing a song on...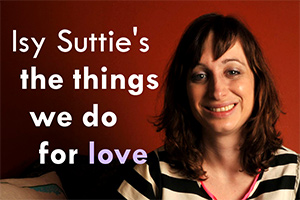 Date: 19th August 2021 Length: 48 mins
Comedy legend and knitting guru Jo Brand joins Isy over Zoom to chat about dating weirdos, punching mirrors, good deeds being punished, compilation tapes, the lotharios of Hackney and artistic...