Episode 4.1 - Brexit Revisited

Hayley & Ruth: Two Stars: Episode 4.1 - Brexit Revisited
It's four years since the podcast reviewed the EU Referendum and in this episode Hayley and Ruth discus Brexit, as always with varying degrees of accuracy. Also Hayley explains self-care and Ruth reminisces about her own childhood Brexit while reiterating her stance on therapy.
Published: 1st March 2020. Length: 35 minutes. Size: 44.9mb
Next Hayley & Ruth episodes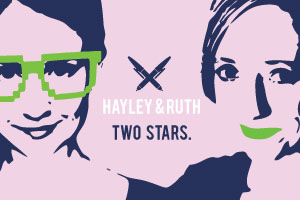 Date: 10th August 2020 Length: 38 mins Size: 48.1mb
Is it a global pandemic or is it actually a global, site specific, highly ambitious, multi media/theatre piece? Hayley & Ruth firmly believe it's the latter and proceed to review...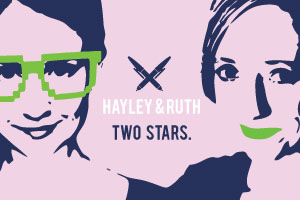 Date: 5th February 2021 Length: 38 mins Size: 50.3mb
Hayley and Ruth review the current selection of the Covid vaccines, while also finding time to cast a scathing eye over all online theatre.