Episode 3.8 - The Heatwave

Hayley & Ruth: Two Stars: Episode 3.8 - The Heatwave
Hayley and Ruth review the British heatwave. Despite uncomfortably high temperatures and melting train tracks, Hayley has had the time of her life during the heatwave, whereas Ruth refuses to wear anything other than wool. Oh and the pair also receive a pie in the post.
Catch up with Susan's live dates and and listen to Gemma's climate change comedy No Planet B. Theme music by Matt Lewesy and Amy Ashworth from Skiffle and the Piffles.
Published: 1st August 2019. Length: 34 minutes. Size: 42.7mb
Next Hayley & Ruth episodes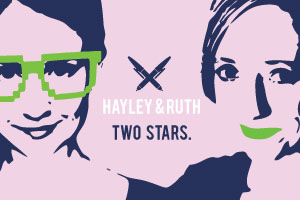 Date: 6th November 2019 Length: 33 mins Size: 30.3mb
Hayley & Ruth are at the National Theatre waiting to review some play or other. But while they wait, they respond to a listener request to review popular television programme...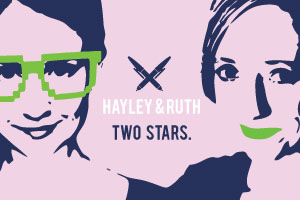 Date: 17th December 2019 Length: 43 mins Size: 54.3mb
Hayley & Ruth interview the incredibly softly spoken author Jinny Glover. A woman so quiet that members of her own family question her existence... Guest starring Ruth Bratt (@ruthbratt).