Bonus Holding Alt Special 3

Pappy's Flatshare Slamdown: Bonus Holding Alt Special 3
Here's the final 'special' episode made out of live show intros to recordings of Flatshare Slamdown from the last series (the fun bits before the podcast itself starts). Brace yourself to hear about various types of fake egg, the glamour of photocopiers, Fanshaw attempting to crack his own version of S-Town, Achilles, inverse Mum slams and potatoes.
Alongside Pappy's you'll enjoy the dulcet tones of Kevin Eldon, Ed Gamble, Eleanor Tiernan and Lloyd Langford. We're back with a new series next month! Spread the word!
Published: 1st April 2017. Length: 26 minutes. Size: 35.4mb
Next PFS Episodes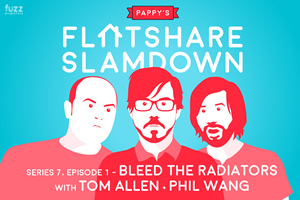 Date: 1st May 2017 Length: 51 mins Size: 70.1mb
Tom Allen and Phil Wang join Pappy's in the first episode of the new series! Keen eared listeners will spot a few refinements, additions and omissions to the classic #flatslam...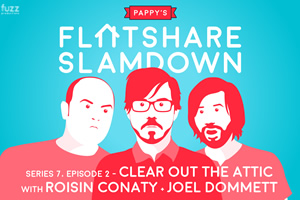 Date: 1st June 2017 Length: 52 mins Size: 72.2mb
Roisin Conaty and Joel Dommett are Pappy's house guests in a show that features high singing, confusing listing, one testicle and Matthew having a breakdown. And, as you'll hear...