Badults Special 2

Pappy's Flatshare Slamdown: Badults Special 2
Jack Docherty and Gemma Whelan join us for part two of this Badults Special mini series, and it is a long rambly corker of an episode full of dodgy stories, dodgier accents and the dodgiest legal arguments you're ever likely to hear. Plus there's scurrilous gossip about REDACTED and REDACTED which almost derailed the podcast completely.
Thanks to Gary Ogden for the brilliant artwork - go and check out his other stuff here. gogdenart.tumblr.com
Hopefully we'll be back with more episodes later in the year - do keep your eyes peeled and come and sees the show live if you can. Also, please do evangelically spread the good news of #flatslam with all your friends and acquaintances.
And don't forget to tune in to Badults on Mondays at 10pm on BBC3!
Published: 6th June 2014. Length: 55 minutes. Size: 76.1mb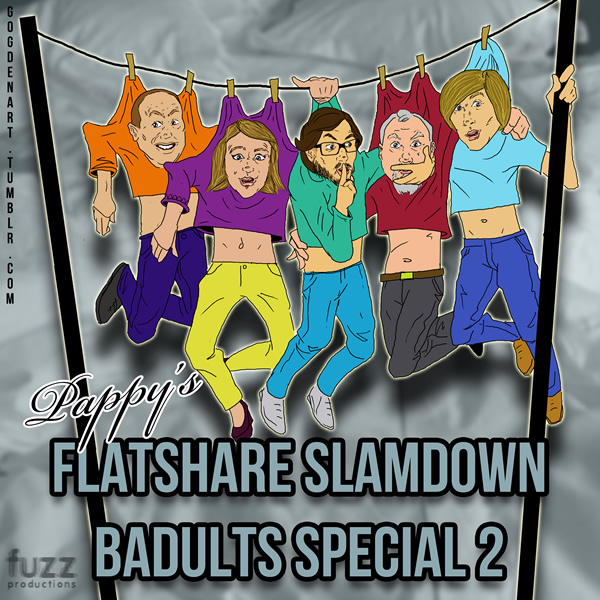 Next PFS episodes