Series 7, Episode 3 (Sweep The Chimney)

Pappy's Flatshare Slamdown: Series 7, Episode 3 (Sweep The Chimney)
Beattie Edmondson and Richard Herring are Pappy's house guests and Isy Suttie makes a special guest appearance in a show recorded in May 2016 that features some of the longest and most drawn out rounds we've ever devised! But fun nonetheless with knives, jugs, catchphrases and at least once threatened punch.
If you're a fan of the show and would like to bung us a few quid for this episode and the many others we've spewed out in the past, you can do so here
Of course, your help spreading the word about this episode and the show in general is also brilliant and very welcome - thanks!
Published: 13th July 2017. Length: 57 minutes. Size: 77.6mb
Next PFS Episodes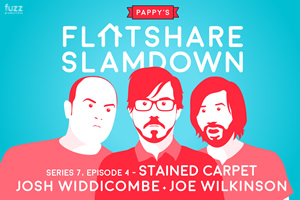 Date: 1st August 2017 Length: 47 mins Size: 64.4mb
Josh Widdicombe and Joe Wilkinson are Pappy's guests in a show recorded in June 2015 which Producer Ben has been psyching himself up to edit ever since. It features the...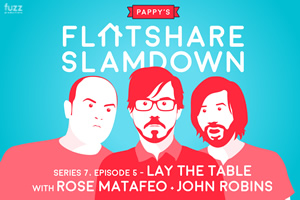 Date: 4th October 2017 Length: 58 mins Size: 80.3mb
Rose Matafeo and John Robins join Pappy's for a bumper episode - so bumper in fact that it is arriving at your ears more than a month late! Sorry! It's...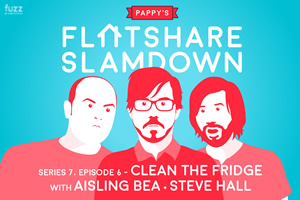 Date: 13th November 2017 Length: 47 mins Size: 64.9mb
Aisling Bea and Steve Hall are Pappy's housemates for a special episode recorded at the 2017 Latitude Festival. As well as battling it out to see who has to clean...