Series 7, Episode 2 (Clear Out The Attic)

Pappy's Flatshare Slamdown: Series 7, Episode 2 (Clear Out The Attic)
Roisin Conaty and Joel Dommett are Pappy's house guests in a show that features high singing, confusing listing, one testicle and Matthew having a breakdown.
And, as you'll hear in the podcast, we've now set up the means for listeners to bung us a few quid if they enjoy this episode and the many others we've spewed out in the past - Find out more about that here
Of course, your help spreading the word about this episode and the show in general is also hugely valuable to us - thanks!
Published: 1st June 2017. Length: 52 minutes. Size: 72.2mb
Next PFS Episodes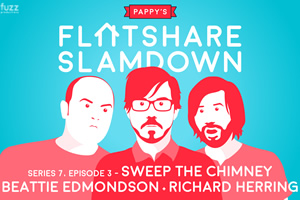 Date: 13th July 2017 Length: 57 mins Size: 77.6mb
Beattie Edmondson and Richard Herring are Pappy's house guests and Isy Suttie makes a special guest appearance in a show recorded in May 2016 that features some of the longest...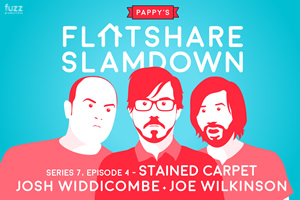 Date: 1st August 2017 Length: 47 mins Size: 64.4mb
Josh Widdicombe and Joe Wilkinson are Pappy's guests in a show recorded in June 2015 which Producer Ben has been psyching himself up to edit ever since. It features the...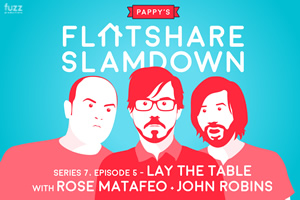 Date: 4th October 2017 Length: 58 mins Size: 80.3mb
Rose Matafeo and John Robins join Pappy's for a bumper episode - so bumper in fact that it is arriving at your ears more than a month late! Sorry! It's...