Series 10 - Test The Fire Alarm

Pappy's Flatshare Slamdown: Series 10 - Test The Fire Alarm
Tom Rosenthal and Mae Martin take part in a show that features Trocadero, Bonopoly and 150 sq microwaves.
Download episode
(right click, select save link)
Published: 7th April 2020. Length: 97 minutes.
Next PFS episode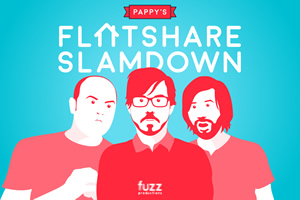 Date: 5th May 2020 Length: 101 mins
John Robins and Jenny Bede take part in Flatshare Slamdown. Features: Boss, Taxi, Bin... Anecdote.