Series 10 - Organise the 6 People Picnic

Pappy's Flatshare Slamdown: Series 10 - Organise the 6 People Picnic
Neither Tom nor Ben book the Zoom call... so Matthew says we're gonna have to have a Flatshare Slamdown. With Sara Pascoe, Steen Raskopoulos and Josh Widdicombe. Features: Scavenger hunts, dropping trowels and film snobbery.
Download episode
(right click, select save link)
Published: 7th July 2020. Length: 74 minutes.
Next PFS episode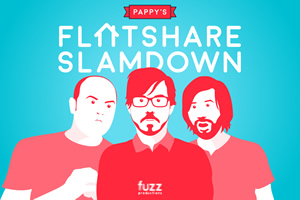 Date: 4th August 2020 Length: 98 mins
With Dara O Briain and Sophie Duker. It features: Format hunting, Toner Pete vs Inkjet Joan and whoosh clunk bang roar boom.