Episode 382 - Harriet Kemsley

The Comedian's Comedian Podcast with Stuart Goldsmith: Episode 382 - Harriet Kemsley
Superbly funny and effortlessly real on stage, Harriet Kemsley grew up scared of saying the wrong thing and making mistakes, but after trying stand-up at the suggestion of her parents, found in it the ability to embrace both her failures and her self. We talk about coping with having your debut show critically mauled; the self-control beneath the dizziness that people often assume of her; and crying at failing at clowning.
Download episode
(right click, select save link)
Published: 30th September 2021. Length: 90 minutes.
Next ComComPod episodes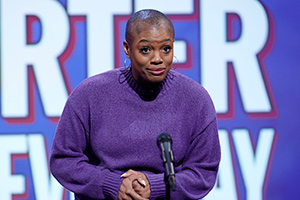 Date: 8th October 2021 Length: 84 mins
A consummate compere, wielding her natural warmth and blunt honesty to devastating effect, Thanyia Moore has pulled off something extraordinary - a slot on Mock The Week before she debuts...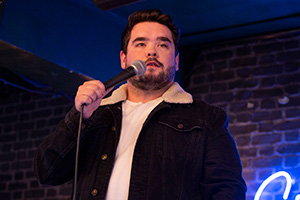 Date: 15th October 2021 Length: 85 mins
Adam Rowe is a killer. Huge punchlines, banging material that draws screams and whoops from his crowd, and a laser-like focus on achieving his ambitions. But what does his urge...
The Comedian's Comedian Podcast with Stuart Goldsmith - All Episodes