Episode 381 - Jonathan Coulton

The Comedian's Comedian Podcast with Stuart Goldsmith: Episode 381 - Jonathan Coulton
You might know brilliantly witty and wise singer-songwriter Jonathan Coulton as the writer of the Portal theme Still Alive, or from his many viral hits, albums, huge tours, or even his fan-cruise... We talk about JoCo's Thing-A-Week project and how it (combined with a timely fascination for crowd-funding) propelled him from a software career to one of the kings of online creativity. We also discuss the pros and cons of aiming for viral success, his tool-kit for uncovering catchiness in his music, and why he secretly finds it hard to rock authentically.
Download episode
(right click, select save link)
Published: 25th September 2021. Length: 83 minutes.
Next ComComPod episodes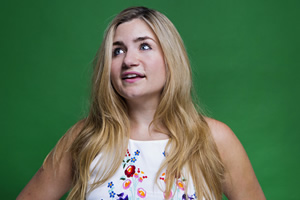 Date: 30th September 2021 Length: 90 mins
Superbly funny and effortlessly real on stage, Harriet Kemsley grew up scared of saying the wrong thing and making mistakes, but after trying stand-up at the suggestion of her parents,...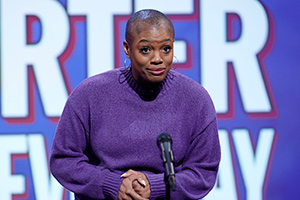 Date: 8th October 2021 Length: 84 mins
A consummate compere, wielding her natural warmth and blunt honesty to devastating effect, Thanyia Moore has pulled off something extraordinary - a slot on Mock The Week before she debuts...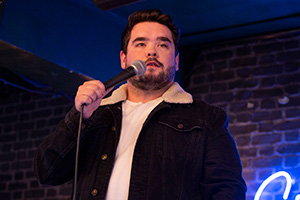 Date: 15th October 2021 Length: 85 mins
Adam Rowe is a killer. Huge punchlines, banging material that draws screams and whoops from his crowd, and a laser-like focus on achieving his ambitions. But what does his urge...
The Comedian's Comedian Podcast with Stuart Goldsmith - All Episodes