Episode 378 - Stevie Martin

The Comedian's Comedian Podcast with Stuart Goldsmith: Episode 378 - Stevie Martin
Stevie Martin has been generating excellent material for years, and is now starting to break through due to her jaw-droppingly funny online videos, packed with punchlines and with a genuinely unique flavour. We talk about the huge amount of time and prep that goes into her work, as she battles to feel like a "proper comedian" in an industry that prioritises certain styles, backgrounds and looks. We also explore her brilliant former sketch outfit Massive Dad, and whether their aesthetic made them "unapproachable" as performers; the relative loneliness of stand-up; and trying to love Edinburgh in the way that it deserves to be loved...
Download episode
(right click, select save link)
Published: 9th July 2021. Length: 78 minutes.
Next ComComPod episodes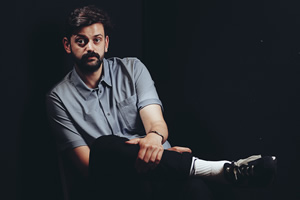 Date: 16th July 2021 Length: 94 mins
In an industry awash with 'edgelord' comedians, Fin Taylor is the real deal. Erudite, thunderously funny, and provocative having done the reading first, he manages to annoy absolutely everybody. We...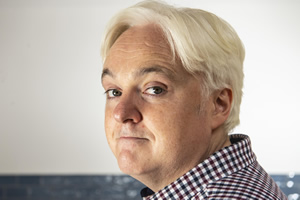 Date: 24th July 2021 Length: 82 mins
Crime fiction powerhouse and former circuit comedian, CK McDonnell is on the cusp of levelling further up, with a TV adaptation of his half a million selling Dublin Trilogy in...
The Comedian's Comedian Podcast with Stuart Goldsmith - All Episodes