Episode 377 - Paul Zerdin

The Comedian's Comedian Podcast with Stuart Goldsmith: Episode 377 - Paul Zerdin
Irrepressibly optimistic, utterly in love with his craft and very mentally robust, Paul Zerdin is the British ventriloquist who won America's Got Talent. We talk about his lengthy career working across different circuits - from variety, cruises and holiday camps to mainstream comedy - and discuss how he navigates the suspicions of the alternative comedy industry. Paul outlines in detail his pandemic pivot, the relentless energy devoted to TV pitches, how he planned his AGT set to build and build; as well as deception, illusion, and the modular nature of magic...
Download episode
(right click, select save link)
Published: 1st July 2021. Length: 79 minutes.
Next ComComPod episodes
Date: 9th July 2021 Length: 78 mins
Stevie Martin has been generating excellent material for years, and is now starting to break through due to her jaw-droppingly funny online videos, packed with punchlines and with a genuinely...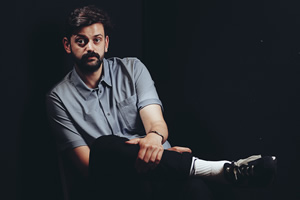 Date: 16th July 2021 Length: 94 mins
In an industry awash with 'edgelord' comedians, Fin Taylor is the real deal. Erudite, thunderously funny, and provocative having done the reading first, he manages to annoy absolutely everybody. We...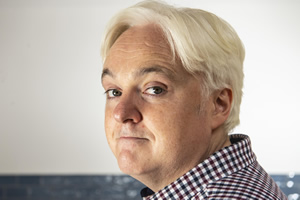 Date: 24th July 2021 Length: 82 mins
Crime fiction powerhouse and former circuit comedian, CK McDonnell is on the cusp of levelling further up, with a TV adaptation of his half a million selling Dublin Trilogy in...
The Comedian's Comedian Podcast with Stuart Goldsmith - All Episodes