Episode 358 - Nigel Ng (return)

The Comedian's Comedian Podcast with Stuart Goldsmith: Episode 358 - Nigel Ng (return)
There's going viral, and then there's Uncle Roger. His MSG-loving, rice-reviewing, phone-case wearing archetypical Asian uncle character has seen Nigel Ng jump from 20,000 to 2.8M YouTube subscribers during the pandemic. Now he returns after only a few months to talk about what winning the YouTube lottery has taught him. We talk about how he'd prepared the field for explosive growth, and how much of it was luck; how it feels to become a professional YouTuber; how he manages collaboration; what new challenges laid in wait for him; and whether his success would be repeatable in an alternate universe...
Download episode
(right click, select save link)
Published: 17th December 2020. Length: 71 minutes.
Next ComComPod episode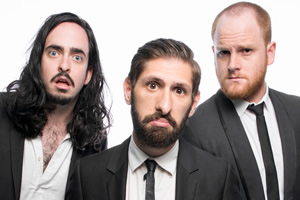 Date: 24th December 2020 Length: 62 mins
Zach, Mark and Broden return to the podcast on one of the last stops of the campaign trail for their new Netflix special Aunty Donna's Big Ol' House Of Fun....
The Comedian's Comedian Podcast with Stuart Goldsmith - All Episodes