Episode 354 - Martin Mor

The Comedian's Comedian Podcast with Stuart Goldsmith: Episode 354 - Martin Mor
Wild man of the woods or naughty Viking uncle, Martin Mor typifies the "adventure comic", constantly challenging and reinventing himself, with an unshakeable confidence that the world will look after him. We discover his youth - hitchhiking, busking and squatting his way round the world to a backdrop of the explosive growth in new circus and alternative comedy - and how his desire to be "a juggler without tricks" led him at last to stand-up. We also learn what charisma means, peek into his latest venture offering online mentorship to newer comics, and learn what happens when you realise you've told all your stories...
Download episode
(right click, select save link)
Published: 19th November 2020. Length: 96 minutes.
Next ComComPod episode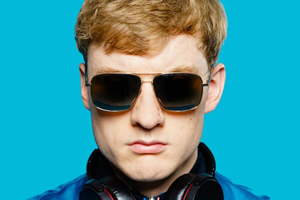 Date: 27th November 2020 Length: 63 mins
To celebrate the forthcoming self-release via Dice.fm of his new special Cold Lasagne Hate Myself 1999, James returns to the podcast for two hours of insight across two episodes! We...
The Comedian's Comedian Podcast with Stuart Goldsmith - All Episodes