Episode 350 - Mat Ewins

The Comedian's Comedian Podcast with Stuart Goldsmith: Episode 350 - Mat Ewins
The most successful open spot in the industry, Mat Ewins frequently leaves Stu crying with laughter, despite claiming to only have one joke...
Download episode
(right click, select save link)
Published: 9th October 2020. Length: 83 minutes.
Next ComComPod episode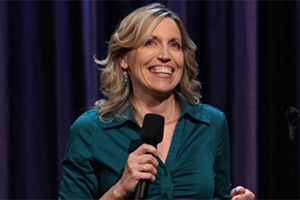 Date: 16th October 2020 Length: 68 mins
Laurie Kilmartin can make anything funny; from her superb album 45 Jokes About My Dead Dad, a bulletproof club-fresh comedy special which doesn't tarry with emotion, to live-tweeting the recent...
The Comedian's Comedian Podcast with Stuart Goldsmith - All Episodes