Episode 345 - Larry Dean

The Comedian's Comedian Podcast with Stuart Goldsmith: Episode 345 - Larry Dean
Larry Dean is a phenomenal comic who doesn't coast on his brilliant physicality, but writes hard and really gets to the kernel of what's funny about his life. We talk about being manipulated into working hard by people who understand you, deliberately mining opportunities for embodying the jokes, and how gay audiences sometimes confuse his self-deprecation for self-hatred. We also unearth the thrill of writing for revenge...
Download episode
(right click, select save link)
Published: 4th September 2020. Length: 86 minutes.
Next ComComPod episodes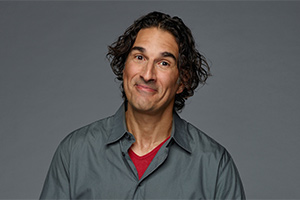 Date: 11th September 2020 Length: 90 mins
"Hello babies, welcome to Gary Gulman..." A comedian's comedian in the truest sense, we discuss the making of Gary's stand-up special/documentary The Great Depresh, charting a mental health journey via...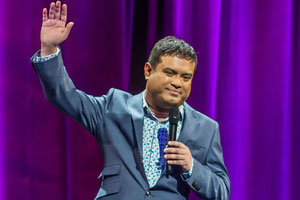 Date: 18th September 2020 Length: 84 mins
One of the first guests on ComCom about 8 years ago, Paul Sinha has had a rollercoaster of a life in the interim. From fringe comedian to celebrity quizzer as...
The Comedian's Comedian Podcast with Stuart Goldsmith - All Episodes