Episode 338 - Helen Zaltzman

The Comedian's Comedian Podcast with Stuart Goldsmith: Episode 338 - Helen Zaltzman
Is this a regular episode or a NonComPod? It matters not as we meet Helen Zaltzman; podcasting matriarch, mentor of Stu's, co-host with Olly Mann of Answer Me This, host of the brilliant Allusionist podcast on the Radiotopia network, and very funny lady indeed. We talk about her comedy origins as Josie Long's embroiderer, her childhood and the positives of knowing she was an unplanned baby, and setting one's own parameters for success. We also talk about language as a means of understanding the world, overcoming her own pedantry and forgiving it in others, how she wrote a successful tour show in less than a day, and why you're Namaste-ing all wrong...
Download episode
(right click, select save link)
Published: 8th May 2020. Length: 84 minutes.
Next ComComPod episodes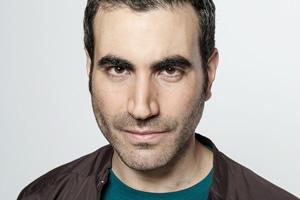 Date: 14th May 2020 Length: 81 mins
At last! Brett Goldstein (movie star, comedian, writer, super-fan of ComCom and perpetual invite-swerver) drops by for a 'NonComPod' that won't expose at all how crackers he is. Sadly Stu...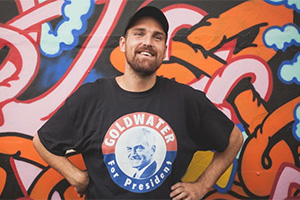 Date: 22nd May 2020 Length: 79 mins
An intriguing and invigorating NonComPod this week with comedian, care home assistant and indeed care home comedian Pope Lonergan. Impressively erudite, Pope has been addicted to drugs as well as...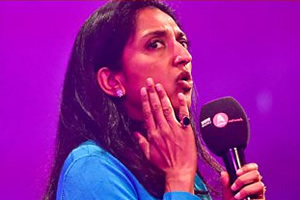 Date: 27th May 2020 Length: 61 mins
Sindhu Vee returns to talk about Stu and Sindhu's new parenting podcast Child Labour, and to listen back together to three exclusive clips from the show with interviewees Jess Fostekew,...
The Comedian's Comedian Podcast with Stuart Goldsmith - All Episodes